Think these crazy fashions from 2018 will carry into 2019?!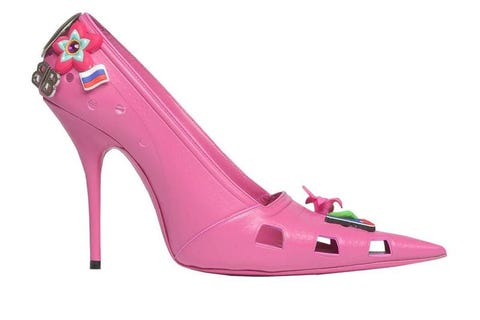 Designer, Balenciaga, presented us with high heeled Crocs in 2018.
With cute pins and a stiletto heel, they promise to be functional and comfortable.
Clear Jeans!? If they are clear are they even jeans? I can't imagine how comfortable
plastic will feel all day.
This zipper outfit could definitely unzip many situations for you!
Like bread? This may be the dress for you!
A Pomeranian pup or a snowball?!